"Teezel and the Christmas Witches"
the first published book in a series written by Emma Blantern.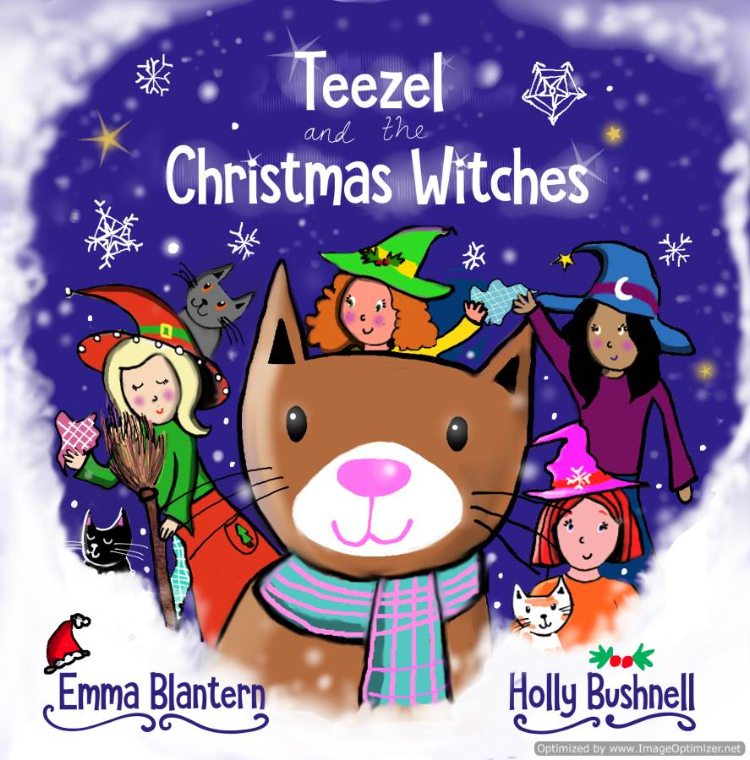 Authors Comment:
"This magical Christmas tale, started out as a much larger story of nearly 3000 words. It was inspired by my love of cats and Christmas and all of a sudden this story came about. The rest of the words have now been complied into 2 further books which will be coming out shortly. They follow the magical adventures of Pippin and his beautiful tinsel tail and his Christmas witch Gracie.........what will happen to all the reindeer poo that they have collected over Christmas Eve???
The 3rd book follows Sooty....." the shiniest and sparkly black cat you, ever did see" and Clara her Christmas Witch, it is another funny magical adventure, for all the family to enjoy."